About your Naturalist Guide: Victor Barrantes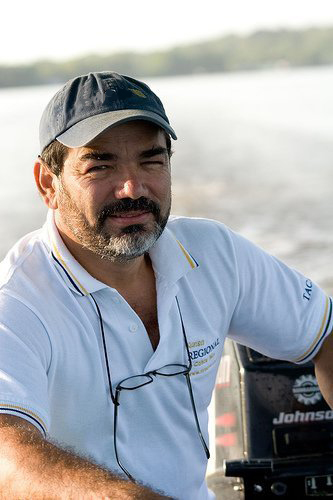 My life has been involved in the countryside and nature. I grew up in the Nicoya Peninsula of Guanacaste, on a small farm near the beach. The farm workers dedicated themselves to livestock and agriculture; that is when my passion for wildl

ife had started. I remember my father always teaching me the names of the plants and their uses, I learned to recognize many trees by examining them closely or by

looking at their fruits and flowers. I was also fascinated by birds and their beautiful songs, courtships, and peculiar forms of nesting.

Past my childhood and my secondary studies, I leaned towards the agricultural sciences studies; I graduated as an agricultural engineer specialized in administration. I then started to work as a Station Manager in three Biological Field Stations which and still are well recognized both as locally and internationally: Wilson Botanical Garden, La Selva, and CCC (now known as Sea Turtle Conservancy ). I then became more and more linked to ecotourism field.
On my last managerial experience at the field station of the Sea Turtle Conservancy (formerly CCC) in Tortuguero, I found the opportunity to continue enjoying and expanding my knowledge in the biodiversity of this fascinating region. From then on decided to fully dedicate myself

to the tour operator activity as a naturalist guide. I was formally trained as a naturalist and had started my small travel agency called Tortuguero Infocenter ten years ago, which today operates virtually. I welcome you to enjoy the beauty you will find in each corner of this amazing island -Tortuguero. My goal is for your journey to be memorable travel destination.



Let us plan your adventure in Tortuguero

email: tortugueroinfocenter@yahoo.com

Mobile: +50689281169
Facebook: Tortuguero Infocenter
IG: Tortuguero Infocenter

Feel free to send any questions or reservation requests through the contact information or the form below.